Updated: November 06, 2018
5 Best Sushi in Kanda, Tokyo
Tokyo
Sushi is the most famous Japanese dish outside of Japan, and one of the most popular dishes for Japanese themselves. Today, we introduce you 5 best sushi restaurants in Kanda, Tokyo. Enjoy sushi!
Feel free to follow favy!
1. Irohazushi いろは鮨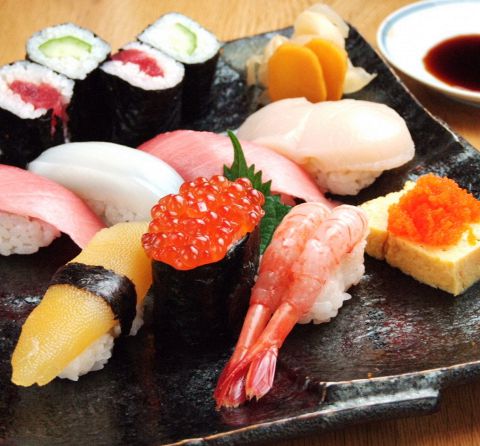 There are 4 types of sushi sets containing nigiri, chirashi zushi, etc. You can customize and pick from them depending on your budget. ¥1,700~ Other dish menu is also richly prepared.
2. Koufukuzushi 後富久ずし
3. Sushisada すし定
At Tsukiji Fish Market, fresh seafood is daily selected by the owner. A variety of nigri and sake is available.
The most popular menu is the "kaisendon" which is sashimi on a bowl of rice.
4. Sasamakikenukisushi Souhonten 笹巻けぬきすし総本店
This is a classic type of sushi bar that has been popular for ages.
Sasamakikenukisushi's has a type of sushi that was served during the samurai era. It is a kind of sushi wrapped in bamboo grass that you hardly ever see nowadays.
5. Kanda Edokkozushi 神田江戸ッ子寿司
If you want to enjoy sushi with your friends and family more casually, Edokkozushi would be best to visit! Here has a 20-seat classic sushi bar, but reasonable menus for kids and groups are richly prepared.
Restaurants Mentioned in this Article